Welcome to Fox Valley Dental Care Aurora
Dentist Aurora
Dr. Bob Dokhanchi, Aurora Dentist, and Dr. John Micaletti, Aurora Periodontist, are committed to providing you with excellent care in a comfortable environment. You deserve a skilled, experienced dental team that can help you ensure great oral health. Experience what patient-centered care can do for you. We welcome patients of all ages.
MEET THE DOCTOR
Enjoy the Convenience of
Comprehensive Dentistry
DENTIST AURORA
You are important to us. For your convenience, we provide a wide range of dental solutions in our local Aurora location. Some of these options include preventative, restorative, and cosmetic dentistry. If you require care from an outside specialist, we will refer you to one of our trusted colleagues.
Our Services
Treatments Tailored For You
Dentist Aurora
Everyone's oral health needs are different, and your dental care experience will be fully personalized at Fox Valley Dental Care Aurora. Our team is friendly and knowledgeable about all areas of dentistry, and we'll answer any questions you may have about any aspect of your treatment. Your health and smile is our top priority.
REQUEST AN APPOINTMENT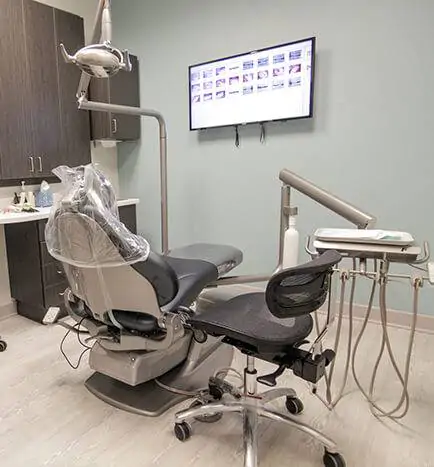 Education and Experience Serving You
Dentist Aurora
Dentistry is always changing with new procedures, techniques, and technology. We believe that no professional should ever stop learning, and we're always investing time in keeping our staff up to date on their education. Fox Valley Dental Care Aurora is dedicated to having the most-qualified people looking after your oral health. Contact our office for an appointment today.
REQUEST AN APPOINTMENT
Technology Driven Care
Dentist Aurora
We believe that no expense should be spared for top-notch patient care. At Fox Valley Dental Care Aurora, we've invested in new technology to keep our office at the forefront of oral health care. Some of the cutting edge technologies we have at our facility include digital x-rays and an intra-oral camera. Check out our Technology page for more information.
At Fox Valley Dental Care Aurora our patients' well-being will always be our top priority.
LEARN MORE
Follow us on social media
Dentist Aurora

Read our 5-star reviews
Dentist Aurora
This place has such a personal touch makes you feel at ease. I finally found a dentist that I can relax.
Excellent care from everyone from promptly greeting at the reception desk to continuity of excellent care throughout the entire visit. I was informed every step of my dental visit. I've recommended some people I know who are now patients of Dr. Bob. The office is state of the art and relaxed.
Great establishment, very nice staff and so helpful. Always a great experience with my appointments. Wouldn't recommend anywhere else but here.
Update Saturday, August 20: I don't know how many years later? No more massage chair, but who cares. Dr. Bob has come a long way in getting the latest technology. Everytime I come in, there's the latest and greatest. Today I had a crown appointment and he found a deep hidden cavity. He took care of it then and there with the crown. I mean he keeps getting better at his craft. I still highly recommend. I added the 5th star today. They have a good flow/vibe going. Lovely office. It has a spa-like quality to it and impeccably clean. And they have massage chairs you can keep on during your dental work. Wot in tarnation? Pretty kewl. IMHO, I believe his work is amazing. And I've been to enough dentists to know this and keep coming back. He showed me my teeth before, during and after with a series of photos, which is great when you have a mouth full of problems. I was told to just sit and wait without checking-in as soon as I walked in. Not sure if they were having a bad day or what... But will update rating in the future if that improves.
Daniel Thompson
2022-08-10
I highly recommend Fox Valley Dental Care. Dr. Bob and his entire staff do such an amazing job every single time. They're all so friendly and welcoming! Such a clean office, they work around your schedule to get you in as soon as you need to and you know the job has been done correctly because Dr. Bob and his staff did it. I've been going here 10+ years and will never change dentist. Thank you Fox Valley Dental for all that you do and keep it up! P.S. I love all the updated technology that keeps getting added to the office because I know I'm getting my money's worth for my teeth.
I would recommend Fox Valley Dental since I have been a client from the time they started until now and have been satisfied with their service. My teeth are in great shape with their help.
I have been with this dentist for more than 12 years. He has and uses the latest technology to provide the best dental care imaginable. His staff is talented, friendly and outgoing, as is Dr. Bob himself. I recommend him highly and without reservation.
Dr. Bob Dokhanchi was very flexible and scheduled me the next day for a dental review for infection prior to orthopedic surgery. I was very pleased with the service, cost, and availability.
I felt like I was in great hands with Dr Bob and staff.
Read More Testimonials